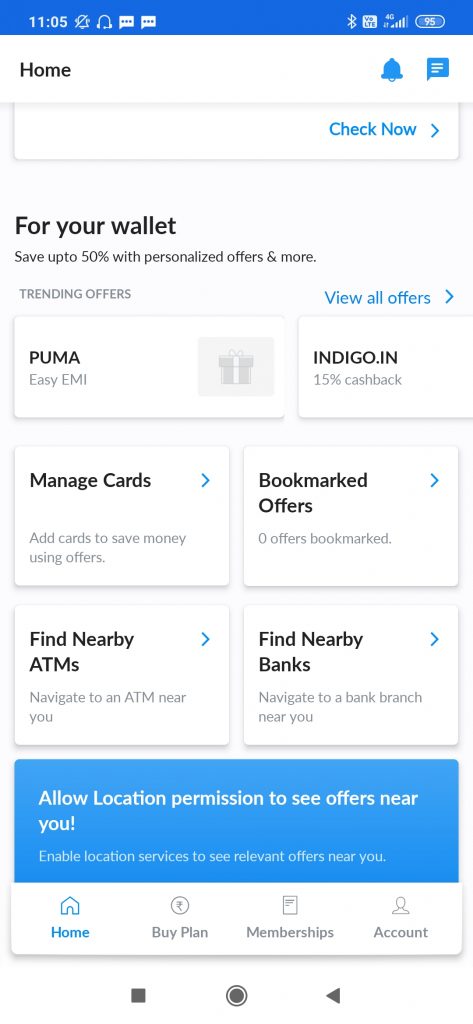 One Assist is a leading provider of wallet assurance solutions.
As a customer of OneAssist's wallet assurance solution, the app seeks the customer's debit and credit card details.
mTuzo provides the unique offers valid for these cards in any customer's virtual wallet.
Offers that are aggregated across banks and networks.
Download the OneAssist app, buy a Wallet Assurance plan and see it in action today !
Do you know the payment instruments of your customers? mTuzo can help build higher engagement. Talk to us today.