A Chrome Extension to showcase your eComm shopping/card offers, may be a good asset in your eComm strategy. Why?
Getting a bigger share of your customer's online spends is a key goal for most banking and payment professionals. In most cases, apart from making it a more convenient and friction-less payment experience, there is usually an offer/incentive element also trigger trials and early adoption. mTuzo works with banks and fintechs via the Online Offers API

Most banks engage with the same top eComm merchants, and this results in a cluttered check-out or offers-page. Which means, you (as the card issuer) struggle to get the customer's attention.
What if, you could
Take ALL your eCommerce offers right inside the customers journey
Talk to your own customers every time they shop online
Have a timely and highly targeted communication with the customer during each eComm session
Introducing mTuzo Chrome Extension
A WHITE LABEL OFFERING from mTuzo that allows you to talk to your own customers everytime they shop online. Just get your customers to download this Chrome plugin once, and everytime they visit a portal that has an offer, the plugin lights up – telling the customer about the current (live only) offers at the eComm merchant. Download our demo chrome extension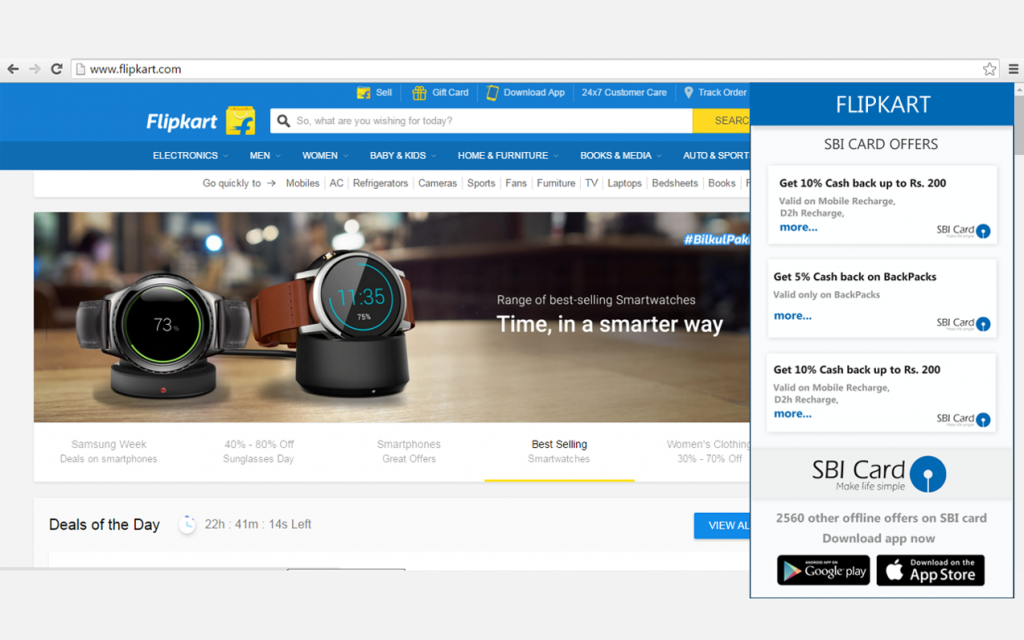 It also allows you to
Get more downloads for your app
Showcase the breath of offers available online and offline
Get a clutter-free inventory to communicate with your customers directly. Across merchants.
Note: The mTuzo Chrome Extension can also be made available for offers powered by networks also (and not just banks) e.g. Visa, MasterCard, China Union Pay, RuPay
---
Interested?
Talk to us at hello [at] mtuzo.com today and we will be glad to discuss this and the other assets that mTuzo has with your teams.
---
Related Keywords – Chrome Extension for bank offers, Browser Plugin for eComm offers, Chrome showcase bank offers